Current Processing Time 2-3 days • FREE Shipping on orders $65 and up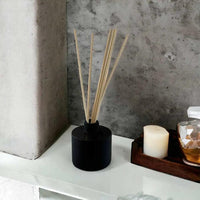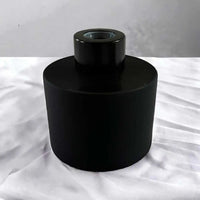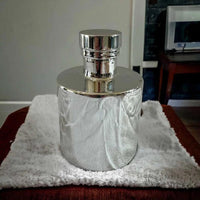 Reed Diffuser
Regular Price

$29.50

Sale Price

$29.50

Regular Price

$28.95

Unit Price

per
Our Reed Diffusers are the perfect harmony of fragrance and elegance to elevate the ambiance of your living spaces.
Indulge in the art of aromatherapy with our carefully curated selection of scents that will transport you to a world of tranquility and bliss. Crafted with premium-quality, eco friendly ingredients and designed with meticulous attention to detail, our reed diffusers offer a sophisticated and long-lasting fragrance experience.
Each diffuser comes with your choice of a beautiful Matte Black or Silver glass vessel that adds a touch of sophistication to any room. The carefully chosen reeds ensure a steady and consistent diffusion of the fragrance, filling your home with a delightful scent that lasts for weeks.
The simplicity of our reed diffusers makes them effortless to use - just remove the stopper, insert the reeds into the vessel, and let the natural reeds do the magic. No need for flames or electricity, making them safe to use in any setting.
Whether you want to unwind after a long day, set the mood for a special occasion, or simply create a welcoming environment for guests, our reed diffusers are the ideal choice. Elevate your space with the power of scent and embrace a world of relaxation and rejuvenation.
Treat yourself or surprise your loved ones with the gift of luxury and tranquility - our reed diffusers are the perfect present for any occasion. Experience the epitome of elegance and fragrance with our remarkable collection of Reed Diffusers.
Matte Black Reed Diffuser is 4 Oz
Silver Reed Diffuser is 5 Oz
Comes with 10 rattan reeds
---
How to use:
Remove stopper from diffuser bottle and insert the number of reeds you wish to use. We suggest trying 5 or 6 to start. More reeds will release more fragrance, while less will do the opposite.  Reed diffusers are ideal for small to medium spaces. Reeds can be flipped weekly, if desired.
If you would like to see a fragrance added, please let us know!
Fragrance can last 2-3 months.